2016 welcomes an exciting new chapter for Reed Hair that we can't wait to share with you. We invite you to experience our totally refreshed salon including a new tailored service structure and a stunning new salon interior...
The core approach to our redesign is all about real and relaxing ' ME TIME' without compromise.
We know and understand how precious your time is so we have changed things a little, from now on you only pay for the time you need with your stylist and not set by a price list, the hourly rate is inclusive of all services with absolutely no hidden extras!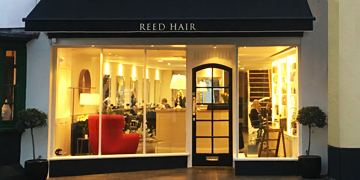 Our Services
An exclusive experience at reed hair

Whether you're visiting us for a subtle change or a big transformation, our team of specialists are passionate, not just about the finished result, but the entire journey. We truly believe fabulous hair is healthy, nourished hair and we will ensure that the health and condition of your hair is a priority during every stage of your service.

We want you to feel and look as fabulous as possible so each and every service will start with a one-to-one consultation to ensure you're 100% happy with your hair and all options have been explored.

View our extensive range of services
Meet our team
Meet your exclusive stylists
OUR BLOG
Read more OF OUR SALON NEWS
Looking for a new date?... or putting a little passion into your relationship??
So Technology just got a whole lot better!
The best in bridal hairstyles, from pretty waves to intricate updos...
Our Salon
Luxurious, contemporary surroundings
"The new look salon is fresh, spacious and as always, classy. My stylist has helped me select a colour for my next appointment. I needed a lift and I think that the new colour will provide it. Thank you so much" - Zoe